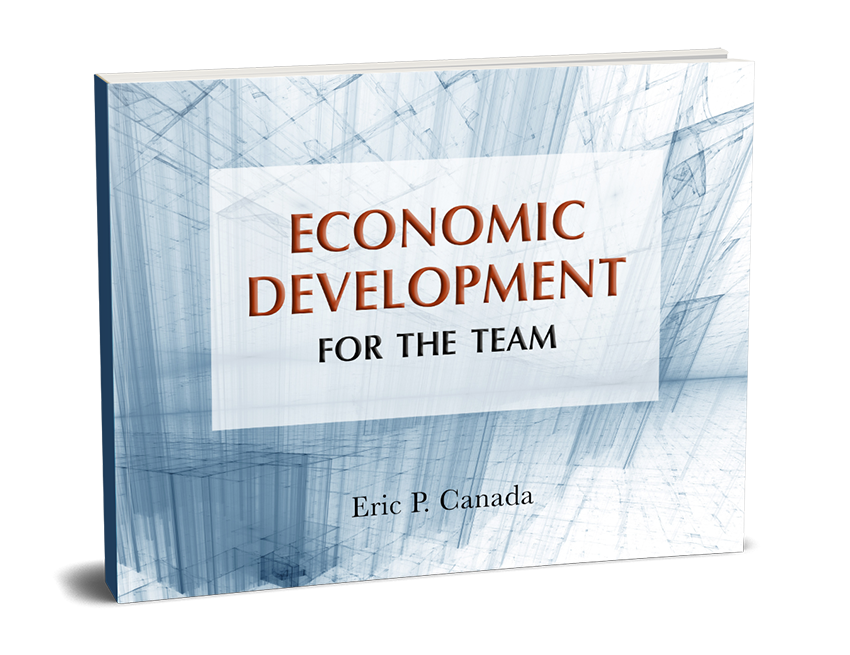 Written for the staff, board members, volunteers, partners, and elected officials on your local economic development team
Economic Development for the Team by Eric P. Canada
Members of the team interact with the full range of economic development clients. They lead important projects. What they don't know about economic development can limit or even derail success.
Equally important, Board members and political leaders make decisions that push economic development forward or add drag. Their personal frame of reference for economic development is often narrow or completely lacking. Team covers the fundamentals of economic development, our clients, programs, and issues. Stories and visuals make concepts relatable. It is packed with terms and a glossary serving as a quick source on the language of the field.
Finally, an economic development resource
for the entire team!
"With teamwork and a shared understanding,
great things can happen."
Eric Canada introduces his new book Economic Development for the Team and shares its vital impact on growth. For the Team was written to help infuse cohesion in a group and fuel success through a common understanding. Get your copy today!
Volume Order Bonuses
Place a volume order online or call 630-462-9222 x 700
| | | | | | | |
| --- | --- | --- | --- | --- | --- | --- |
| Books Purchased – Print Edition | 1 | ePub | 5 | 15 | 25 | 50 |
| Price | $89.95 | 71.96 | $80.96 | $71.96 | $67.46 | $62.97 |
| Personalized autographed copies* | On request | N/A | 1 | 3 | 5 | 8 |
| 6-Step custom training outline | ✓ | ✓ | ✓ | ✓ | ✓ | ✓ |
| Bonus content | ✓ | ✓ | ✓ | ✓ | ✓ | ✓ |
| Online workshop with the Author | | w/15 | | ✓ | ✓ | ✓ |
| Discount on-site team workshop | | w/15 | | 25% | 25% | 35% |
| Workshop priority date selection | | | | | | |
| Discount personalized sponsor seals+ | | | | | 30% | 50% |
* Books can be purchased through any online bookstore; however, we can only autograph print edition copies shipped from our offices.
+ These raised imprint, foil seals can be placed on the book cover to acknowledge the sponsor's company and generosity

ePubs in quantity qualify for bonuses.
The Backstory
I didn't set out to write Economic Development for the Team. It came about through a training assignment. My client had a group of energetic young professionals. But, they were having trouble seeing the connection between their skills and economic development outcomes.
My situation was different. I grew up in economic development. I painted my first spec. building while I was in high school. Attending the grand opening of a small plastic's firm in that building was hands-on economic development. My first job was executive director of a rural Chamber in Southern Indiana. There I learned how much I did not know and the importance of my Board and volunteers. They taught me about teamwork. Now, after 25 years of work in and consulting with all levels of organizations, I have seen time and again the difference teamwork makes.
We hire/select our team for their energy, enthusiasm, expertise, not their econ dev expertise. But, when they show up for work on DAY ONE then, their sense of ECONOMIC DEVELOPMENT becomes critical. For the Team fills a training void. Take your Board members for example. A bright, engaged business executives agree to serve on the Board. Then, when it comes to board meetings, they sit stone silent. Why? They are playing catch-up. They are trying to figure out their role, the organization, AND economic development. For the Team can help them bridge these gaps quickly.
Common problems are easy to avoid if we know they exist. Take branding. Not every community needs a branding initiative. A strategic plan with 25 objectives and no priorities is a shopping list, not a plan.
These are avoidable or survivable. But, the most critical challenge I see in economic development today is vision. Communities undershoot their potential by thinking small. We are conditioned by short-term, transactional thinking. It's all about the deal, the next project. The real opportunity is a long-term, an aspirational approach to economic developments. Success is defined by building the community our children's children will want to live in.
That will not happen by accident. With Economic Development for the Team, I wanted to help build cohesion and fuel success by bringing the team together around a common understanding of economic development. Where they go from there is up to them. But with a shared understanding and teamwork, great things are possible!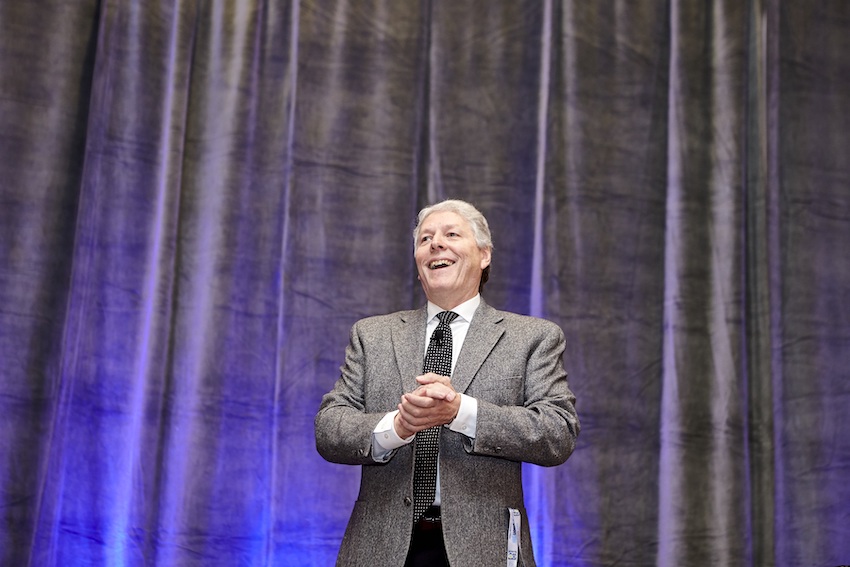 Teachable Moment
Bundle copies of For the Team with with your company's custom embossed seal on the cover with a live-onsite workshop to underscore how seriously you take their role in your organization and community's success.
Call for details: 630-462-9222 x 700
"This is perfect. I have a new staff person on marketing who is leaning in and she wants to know about economic development. For The Team answers a lot of her basic questions making her more effective over night!"
"Outstanding! For the Team is not only for the newbie, there is value for the pro as well."
"I need this now! I am new to my position and I have so many questions."
"I REALLY enjoyed the book, Eric. It's a great tool. And, I selfishly appreciate the focus you have given to smaller communities."
"Great work! I envy your tenacity and celebrate your success!"
"Eric Canada has identified and addressed a critical gap in the economic development education structure. No one is thinking about the people behind the executive who do the work day to day. Well done."
"Great job! I love Economic Development for the Team. It will be required reading for my team."
Abridged Table of Contents
Section 1: The Environment

Macro Economics and Economic Development
Community

Section 2: Economic Development Organization

Complex Client Base
Planning for the Future
Strategies
Technology
Management
Measuring Progress and Performance

Section 3: Economic Development Programs

Business Attraction
Entrepreneurship
Economic Gardening
Business Retention and Expansion
Attraction Marketing and Sales
Branding
Marketing Models
Physics of Marketing
Incentives
Site Selection

Section 4: Product

Community Development
Room for Growth
Workforce Development

Section 5: Close

Coloring Outside the Lines
The Reward

Terms and Terminology

Acronyms
Glossary of Terms
This 4-color, 240-page book is loaded with graphics, real world stories, examples, and tables bringing complicated concepts to life. An extensive reference glossary makes the building blocks of the profession – the acronyms and language of economic development – readily available to every team member.
About the Author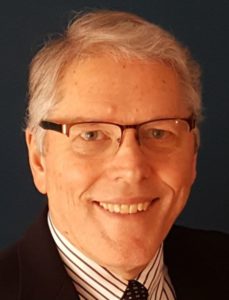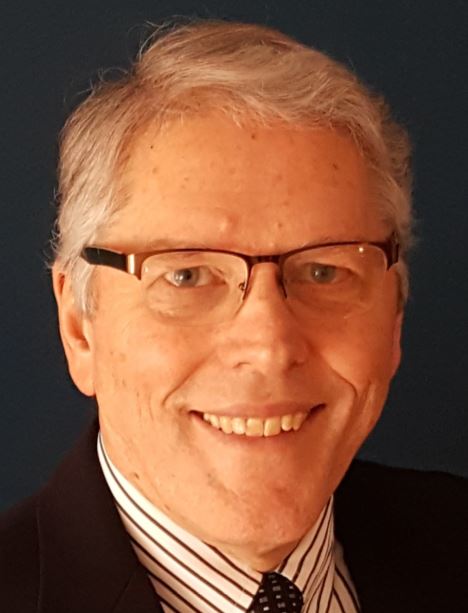 Eric P. Canada, Blane, Canada Ltd. is a recognized leader and innovator in economic development marketing as well as business retention and expansion (BR|E). A veteran of local, regional, and statewide positions, he began his consulting career in 1994. Today, he brings a fresh perspective to strategy and planning for clients throughout North America.
His first book, Economic Development: Marketing for Results! and Marketer's Planning Guide, 1995, launched his consulting career as well as the award-winning Synchronist Suite® software designed to help economic developers manage client relationships, business retention and expansion, business attraction, and workforce development programs.
He has published 8 significant research papers on BR|E and economic development marketing.
Over 15,000 economic development professionals and community leaders have attended his workshops. He has taught at International Economic Development Council, Economic Development Institute, Seven Basic Courses, Business Retention Expansion International, Community Development Institute as well as the University of Southern Mississippi's Masters economic development course.
Canada publishes the Economic Development Newsletter, 13 Tips and distributes news via Twitter: @edmarketingpro.
Available In Print or ePub Format Now!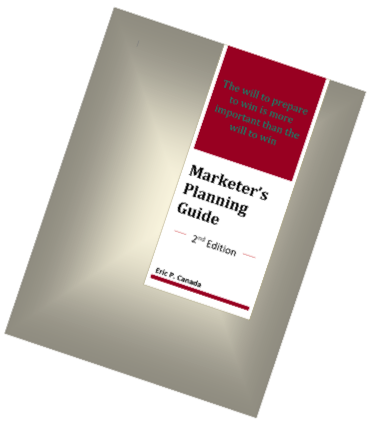 The Marketer's Planning Guide
Let's Talk
Learn how our products and services can help you achieve your goals.
Get In Touch
Tell us more about your project and needs, and we'll tell you how we can help!
Schedule a Demo
What is your community's jobs number? Find out with Economic Engineering!
Sign Up for the Newsletter
Blane, Canada's 13 Tips delivers the storyline, the insight, the ah ha and the source link to go deep if desired. A six minute read draws widely from the environment influencing successful economic development and leadership in a changing world to keep you ahead of the game.