What is leadership?
For most, leadership is about being known. For Blane, Canada, LEADERSHIP is about making a difference and leaving a path for others to build upon.
Over 20 years ago, we set out to conduct research then, publish what we learned to share with clients and the profession. We were content driven long before the phrase "content is king" emerged on the scene. From our first book in 1995, research has codified the steps, provided methods, processes, and/or guidelines necessary to avoid miss-steps and build on the success of others.
Part of our success is our willingness to go beyond economic development.
We prescribe to the Lateral Thinking concept framed by Edward DeBono. DeBono argues that experts labor at the bottom of the hole digging it deeper and wider to protect their investment in this expertise. In economic development consulting, these are the replicators. They do dozens of studies and plans with only minor changes from place to place. Clients are bombarded with volumes of raw data. In contrast, the lateral thinker asks more questions and searches for new, different places to dig. Places of promise that are untested by the so-called experts. Using a wide set of influences, finding alternate places to dig has been very productive for Blane, Canada's economic development clients. Consequently, Blane, Canada research result have been both:
Evolutionary – incremental change from digging at the bottom of the hole

Revolutionary – identifying new places to dig
Economic Development for the Team is perfect. I have a new staff person on marketing who is leaning in and she wants to know about economic development. Art & Science answers a lot of her basic questions making her more effective over night!
I am holding a copy of your 1995 book, Marketing for Results! It came out as I was entering the profession. It was my bible for years. It is still a valued resource.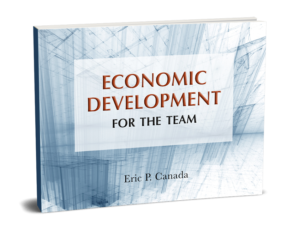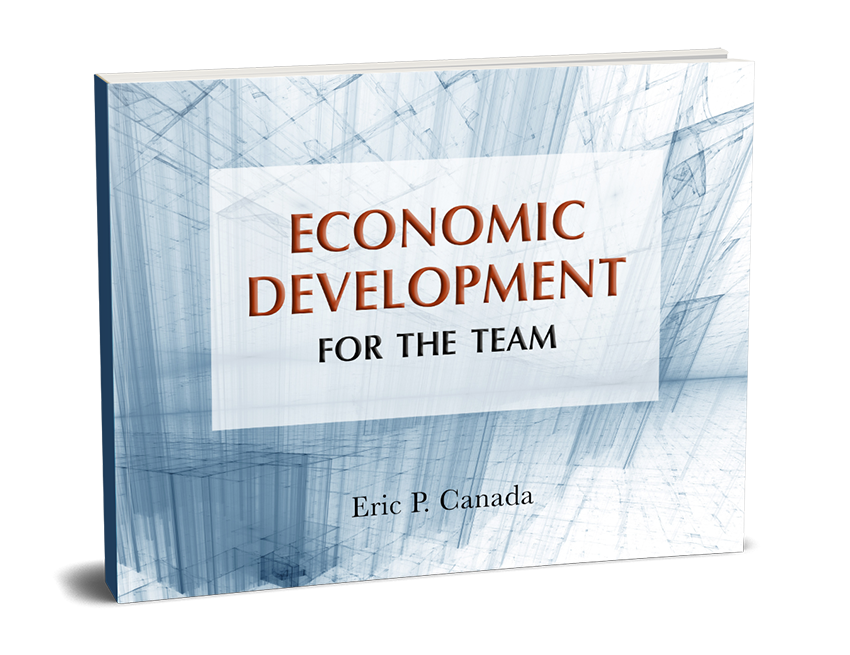 Today, our books
Economic Development for the Team
and
Marketing for Results!
as well as our library of published information for economic development professionals is unmatched in quality, volume, and range in the profession. We are proud to play a role in driving cutting edge ideas to inspire and influence new generations of professionals.
Let's Talk
Learn how our products and services can help you achieve your goals.
Get In Touch
Tell us more about your project and needs, and we'll tell you how we can help!
Schedule a Demo
What is your community's jobs number? Find out with Economic Engineering!
Sign Up for the Newsletter
Blane, Canada's 13 Tips delivers the storyline, the insight, the ah ha and the source link to go deep if desired. A six minute read draws widely from the environment influencing successful economic development and leadership in a changing world to keep you ahead of the game.